Contact Form 7 protects your forms from spammers with several different spam protection modules such as Akismet, reCAPTCHA, and disallowed list. These modules help a lot, but how can you know which module has blocked a submitted message and why the module has blocked it?
In the past, there was no method for knowing why a message was being marked as spam. The latest releases of the Contact Form 7 and Flamingo plugins have jointly introduced the spam logging feature, which tells you the reason a message is in the Spam tray.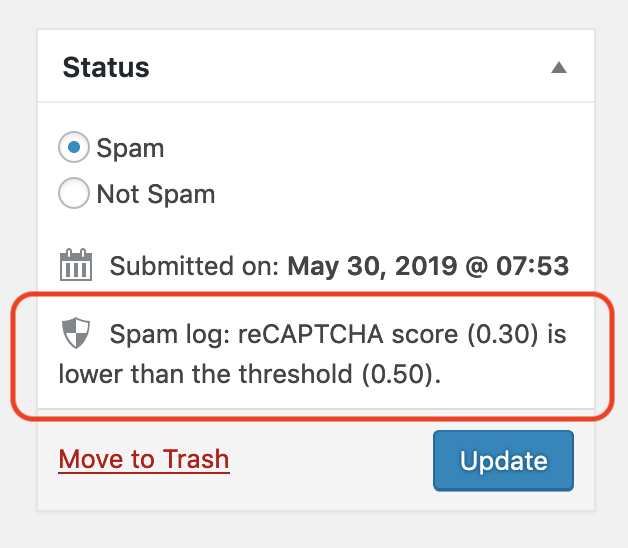 This spam logging feature requires Contact Form 7 5.1.2 or higher, and Flamingo 2.0 or higher.