While the default language for this plugin is English, you can also use it in other languages. Contact Form 7 has been translated into more than 60 languages thanks to volunteer translators' daily efforts. If you can't find a translation for your language or you feel the existing translation needs correction or update, why not contribute to translation yourself?
To translate the plugin, use translate.wordpress.org (GlotPress). You only need your WordPress.org account to join the collaborative translation project.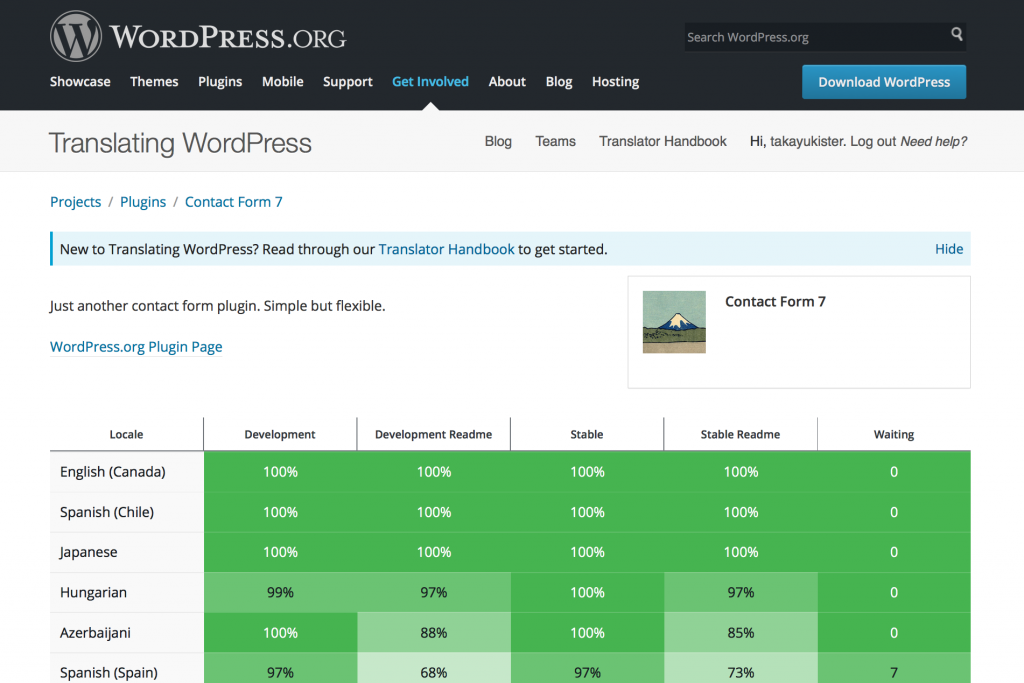 First, find the language to translate in the Locale column in the table. There are four sub projects: Development, Development Readme, Stable, and Stable Readme. I recommend starting from the Stable sub project.
Please refer to the Translator Handbook for the details of translate.wordpress.org.
Note that only Translation Editors can approve or reject suggested translations. If you'd like to become a Translation Editor for the Contact Form 7 translation project, please contact the General Translation Editors or administrators for the local WordPress.org site for the language, since they have the authority to do it.